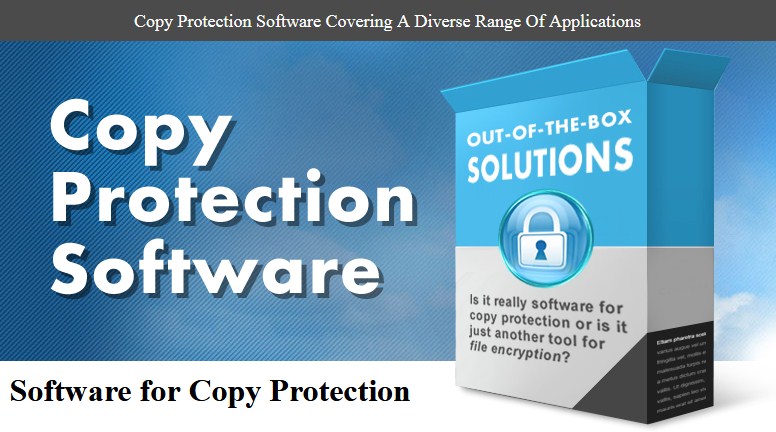 Copy Protection Software For Video
Of all the video protection softwares available, none can compare to CopySafe Video. No other solution can provide real protection from screenshots and recording, and no other solution can provide the options available with CopySafe Video.
Encrypt video for desktop reading with optional DRM or online web page display.
Prevent all copy including PrintScreen and screen recording.
Limit by number of views per user.
Expire by calendar date or by hours/days from first use.
Limit usage to 1-3 computers per subscriber with computer lock.
Enable access by group or individual token, online or offline DRM.
File encryption and decryption not limited by file size.
Unique buffering enables large video files to play online instantly.
Loss less compression dramatically decreases file size.
Online DRM portal account included for free without limitation.
Sell from our online book store for automated purchases/subscriptions.
Track sales and usage per document and subscriber.
Online Book Cover Design tool integrated with your DRM account.
One-time software purchase - free support and upgrades for life.
CopySafe Video can be distributed by email, download and on disk for desktop viewing which can be the most secure deliverable when DRM is applied. Or they can be displayed on web pages without DRM except for password protection managed by CMS membership. Consequently, desktop reading is the preferred option employed by most authors because with DRM applied they have total control over all aspects with immediate effect on any changes made. For example if a subscriber defaults on payment, their subscription can be suspended to restrict their access, even to videos already downloaded and saved to the user's computer.